Product ID : 11647

Manufacturer: Leica
Description
LEICA 21MM F1.4 ASPH SUMMILUX-M 6-BIT LENS USA NEW
PRODUCT # 11647
NOW WITH $250 INSTANT REBATE SAVINGS!!!



FREE SHIPPING WITHIN THE UNITED STATES!
LEICA 3 YEAR PASSPORT WARRANTY
Exceptional speed and outstanding imaging performance combined with extremely large angles of view and compact dimensions make this lens unique. The 21 mm lens is even a world first: it is the first 21 mm lens in 35 mm photography with an initial aperture of f/1.4.
The new Leica Summilux-M lenses have wide application potential, thanks to the combination of wide-angle characteristics with ultra-high speed.
Extremely shallow field depth at full open aperture. This allows the main subject in close focus shots to be effectively detached from the background.Stopped down to medium values, the field depth range is so great that entire landscapes will be depicted in sharp focus.
Thanks to "floating elements", the superb performance is kept even at close focal distances.
Vignetting and distortion are hardly noticeable in practice.
Equipped with a patented, rectangular metal lens hood that accommodates series VIII (21 mm) filter mounts.
Use of regular polarizing filters, size E82 (21mm) is possible with special filter adapters.

Lens with lens hood
Front cap for lens hood
Rear cap
Leather case
Instructions
High-quality cardboard representation box
Products You May Like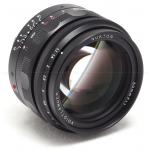 $999.00
Sale Price:
$899.00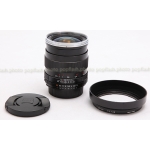 $1,499.00
Sale Price:
$1,157.00

$549.00
Sale Price:
$499.00