Product ID : 11645

Manufacturer: Leica
Description
Leica 75mm f/2.5 Summarit-M 6-BIT LENS USA NEW

PRODUCT # 11645

FREE SHIPPING WITHIN THE UNITED STATES!
LEICA 3 YEAR PASSPORT WARRANTY
The Summarit-M lenses are designed to offer traditional Leica optical and mechanical excellence while positioned at a price level below the current M ASPH lenses. The aim of these lenses is to bring classic Leica quality and performance to a broader market and new customer segments. The Summarit-M maximum aperture of f/2.5 and the concentration on classical and proven spherical lens designs leads to very compact, but high performance lenses with excellent quality expected from a Leica lens.The Summarit-M lenses will see the reemergence of traditional Leica elements. All letter and number engravings will be made using the traditional "Leitz-Norm" font as originally used by Leitz Wetzlar during the 1960's and the red button on the lens mount will be true to the original color used on lenses produced since the introduction of the M mount through the 1970's.


Features of the Summarit-M Lenses:
• All lenses are designed, manufactured and marked "Made in Germany"
• Highest optical and mechanical performance with the classic Leica look and feel
• Superb price/performance that reach new markets and customer segments
• Compact lenses in the Leica tradition
• Lenses include metal front cap, rear cap and cloth pouch
• High quality, full metal lens hoods are available as accessories


 

Lens Name

Leica Summarit-M 35 mm/f2.5

Leica Summarit-M 50 mm/f2.5

Leica Summarit-M 75 mm/f2.5

Leica Summarit-M 90 mm/f2.5

Number of lens elements/groups

6/4

6/4

6/4

5/4

Number of aperture blades

9

9

11

11

Minimum distance

31.5 inches

(0.8 m)

31.5 inches

(0.8 m)

35.43 inches

(0.9 m)

39.37 inches

(1.0 m)

Filter size

E39

E39

E46

E46

Weight

7.8 oz

(220 g)

8.1 oz

(230 g)

12.2 oz

(345 g)

12.7 oz

(360 g)

Length

1.3 inches

(34 mm)

1.3 inches

(33 mm)

2.38 inches

(60.5 mm)

2.62 inches

(66.5 mm)

Diameter

2.0 inches

(51.4 mm)

2.03 inches

(51.5 mm)

2.17 inches

(55 mm)

2.17 inches

(55 mm)

Lens Mount

M

M

M

M

Pouch

Cloth

Cloth

Cloth

Cloth

Made in Germany

Yes

Yes

Yes

Yes

6-bit coding

Yes

Yes

Yes

Yes
Products You May Like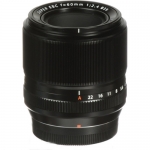 Call for price
$449.00
Sale Price:
$299.00