Product ID : 11606
Manufacturer: Leica
Description
LEICA 28MM F/2.8 ASPH. ELMARIT-M 6-BIT LENS USA NEW
PRODUCT # 11606
FREE SHIPPING WITHIN THE UNITED STATES!
LEICA 3 YEAR PASSPORT WARRANTY
Leica M lenses are finely crafted masterpieces - precision optics that are handy, compact and always practical. All current lenses are compatible with all past M system cameras. And thanks to their extraordinary performance, they are also well suited to digital photography. Each has a precisely matched lens hood, and comes in a leather case.

This new high-speed lens is the most compact of Leica M lenses. By using an aspherical element it was possible to attain top imaging performance with a weight of only 180 grams. This lens is practically distortion-free down to the close focus range of 0.7 m and only protrudes slightly into the viewfinder field of M cameras. Used on the digital M8, it produces the effect of a 35mm lens which makes it ideal for reportage. Due to its attractive price it can be particularly recommended as an introduction to the high-quality range of Leica M lenses.


Products You May Like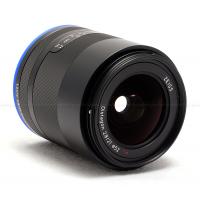 Product ID : 2131999

Product ID : 1999675
Call for price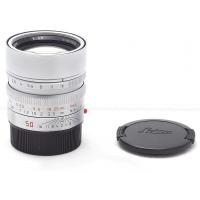 Product ID : 11892
$4,250.00
Sale Price:
$3,740.00